Practicing Criminal Law Exclusively for Over 25 Years
Of those 25 years, Jeff Armendariz has over 22 years of criminal defense experience.
He graduated from Long Beach State in 1989, earning a Bachelor of Science degree in Finance.  Prior to his senior year in college, he was a legal intern for the Voting Section of the United States Justice Department in Washington, D.C.  After undergraduate studies, he attended law school at the University of San Diego.  He graduated in 1993, earning a Juris Doctorate degree.  While in law school, he worked as a law clerk in both the Juvenile Division and Gang Unit of the San Diego County District Attorney's Office.
During this clerkship, he discovered a passion for criminal law.  After passing the California Bar exam in 1994, he was hired by the Ventura County District Attorney's Office as a Deputy District Attorney.  As a prosecutor, he handled a variety of criminal cases including assault and battery, driving under the influence, drug possession, petty and grand theft, hit & run, and weapons-related charges. He also prosecuted county code enforcement cases and pursued asset forfeiture in drug sales cases.
In 1998, he began his legal practice, "The Law Offices of Jeffrey Armendariz".  While handling a variety of criminal cases throughout Southern and Central California, his caseload is primarily centered in Northern Los Angeles County with a focus in the Santa Clarita (Santa Clarita Superior Court), Antelope (Lancaster Superior Court) and San Fernando Valleys (San Fernando & Van Nuys Superior Courts).
Moreover, for nearly 22 years, he appears frequently, if not daily, before the Santa Clarita Superior Court.  Consequently, he possesses a great degree of familiarity with the manner in which criminal cases are handled there, as well as enjoying an especially positive reputation within the Santa Clarita legal community. Over his many years of service to the Santa Clarita Valley Bar Association  he has been recognized with several awards: the Founders Award in 2013 (for creating and implementing the Annual High School Speech Competition ; the President's Award in 2016 and Lawyer of the Year in 2017.  Additionally, he has been honored by the Santa Clarita Valley Business Group by being placed in the organizations Hall of Fame in 2018.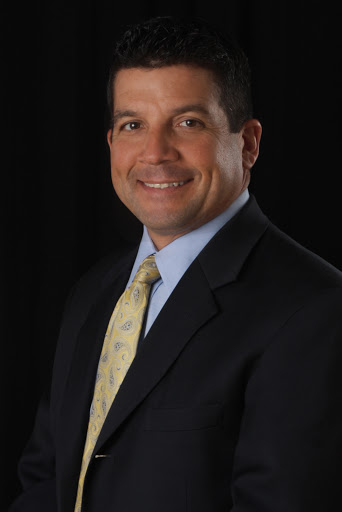 Dedicated to the Community
Living and practicing law in the Santa Clarita Valley has enabled him to participate in many worthwhile community activities and local organizations such as the Santa Clarita Valley Bar Association and the Santa Clarita Valley Business Group.  He regularly serves as a Board Trustee and Director, for both organizations, respectively.  In these positions, he serves as the Community Outreach Chairperson, organizing and coordinating many community events, including the annual blood drive, food drive, Junior High and High School Speech Competitions, and end-of-year toy drive.
Additionally, and since 1990, he has been the bench officer (judge) for the Santa Clarita Valley Teen Court program.  SCV Teen Court is a diversion-based program, held on a monthly basis during the school term, offering local youths who commit relatively low-level offenses an opportunity to have their cases dismissed.  Dismissal occurs after a youth has served a 6-month term of probation and has fulfilled certain requirements such as community service and other obligations related to the crime committed.  As the bench officer for the program, he works closely with detectives assigned to the Santa Clarita Sheriff's Department and personnel from the City of Santa Clarita.
In his free-time, he enjoys volunteering aboard the U.S.S.Iowa a United States historical battleship, that now serves as a museum ship.  The ship is moored along the L.A. Waterfront in San Pedro, California.